Where fairy-tales begin
We are a passionate team driven by enthusiasm, aimed to bring to reality your wedding dreams.
During your visit to our show-room we will make available for you a wide range of mise-en-place options according to your taste, we will help you with going through multiples choices, style and different matching to make your big day special, as you have imagined all along.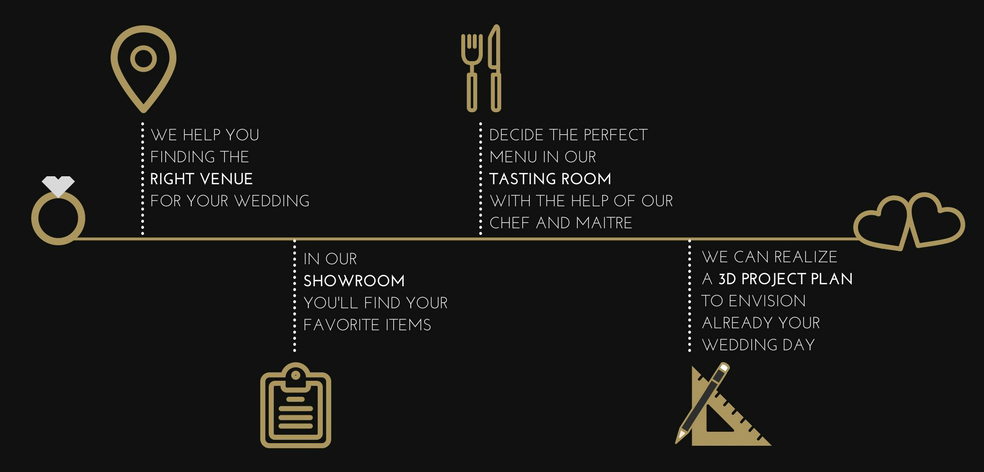 Quality and freshness are our main dogmas: our chefs always care about taste and look, in order to exceed your guests' and your personal expectations.
Lastly, we will never get tired enough to stress how meticulous and experienced our maître are, always prepared to fulfill your requests and turn your dreams into reality.