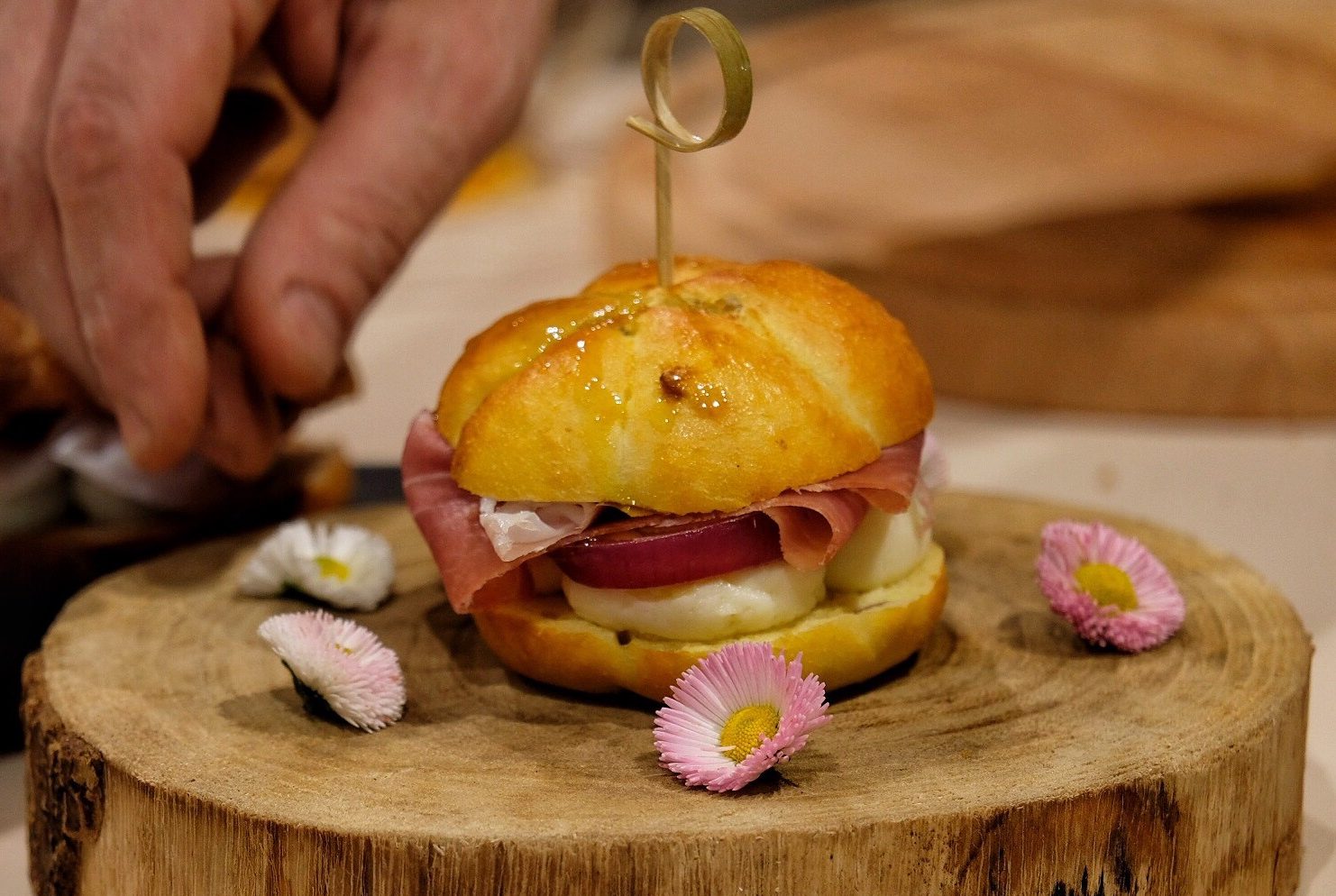 They invited us to TuttoFood Milan, the international B2B food and beverage trade fair, with the best products from the national and international markets, organized by Fiera Milano.
We accepted the invitation and thanks to the delicacies provided by the Consorzio del Prosciutto Toscano DOP we made gourmet sandwiches.
During the cooking show, in front of food bloggers and the press, our Executive Chef, Claudio Vincenzo, explained the best combinations and compositions to bring out the best flavors.
As for the dishes of haute cuisine, every sensory component of the sandwiches must be studied and created to always guarantee the correct balance of ingredients and flavors. The quality of the raw material remains an essential element for their realization. Even when it comes to "sandwiches", you should never look for compromises and use second choice ingredients.