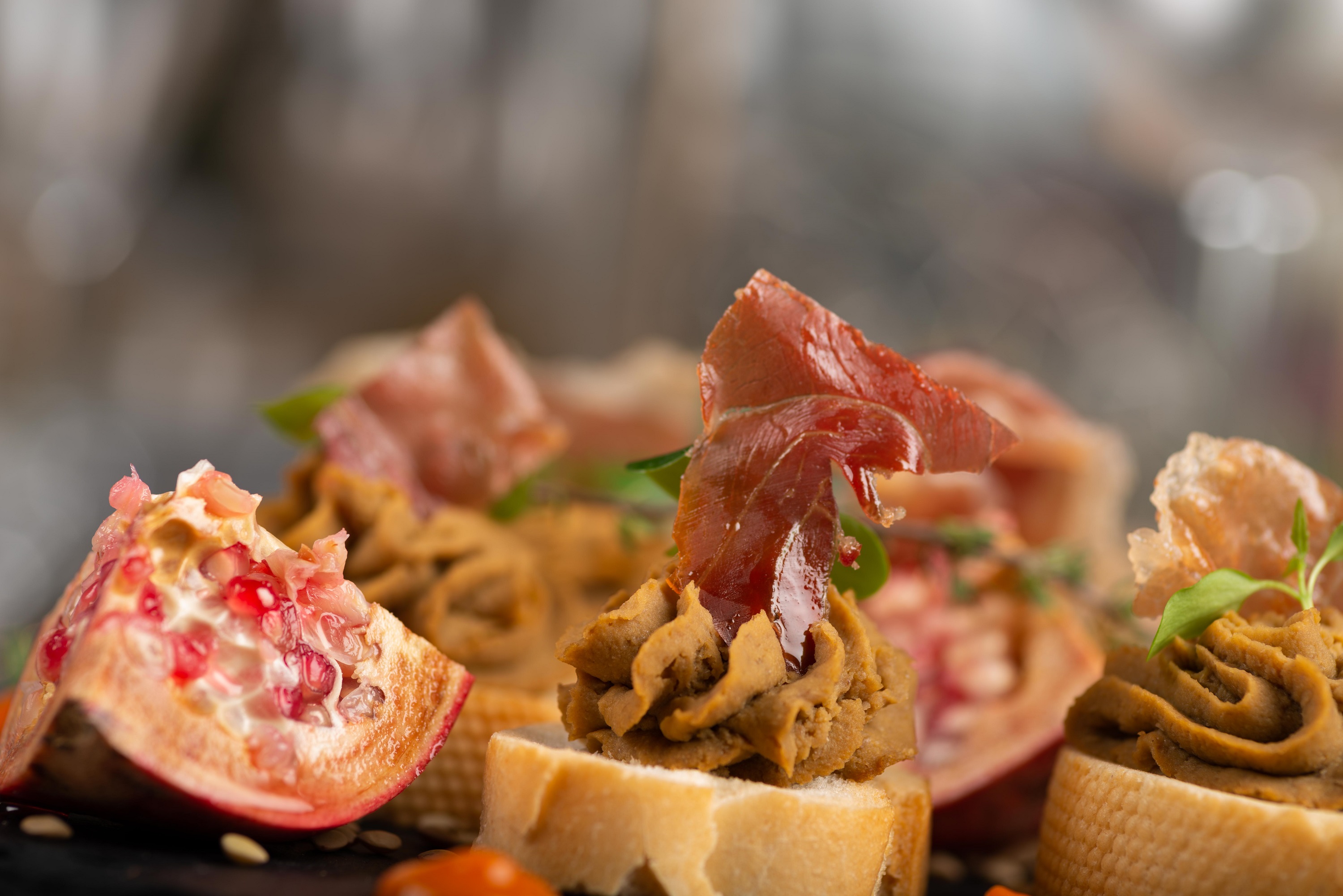 Tuscan Prosciutto, Tasting Tradition
At Delizia, we love Prosciutto.
Like all "Italian foods", prosciutto-producing techniques vary based on the region, producer and local consortium.
Natural and intense, Tuscan prosciutto is traditionally preserved not just with salt but with local spices, including juniper, rosemary, and black pepper. It is recognizable by its typical arch shape, deep-red meat with white streaks.
To be considered Prosciutto Toscano PDO (protected designation of origin), every step in the production is regulated.
A typical "Prosciutto Toscano PDO" tasting starts with the cutting: the best and traditional way to taste its flavor and the fragrance is to hand-cut it since a cold knife blade helps to preserve all its flavors.
Taste Prosciutto Toscano PDO at Delizia Ricevimenti!